Sign Up For Company Classes For Team Building and Workplace Unity Today
If you're looking for a great way to build a sense of community in your workplace, Corporate Classes at Martial Arts and Yoga is the right programme for you and your company! We organise corporate fitness events that serve as team building exercises and even come to your venue to make it as easy as possible.
You and your team will see results fast! Because this is a fun and social activity, it won't even feel like a workout to you and your team.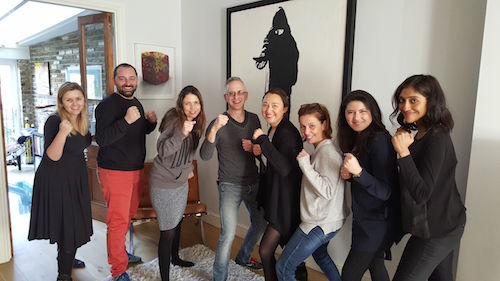 WE WILL TRAVEL TO YOUR COMPANY AND HOST CLASSES NEAR LONDON AND SURREY!!
Your team will experience tons of benefits from this fitness program. Here are just a few:
Lose weight
Improved flexibility and strength
Stress relief
Increased mental clarity
Better communication between team members
SET AN APPOINTMENT TODAY!
Sign up your company NOW! Fill out the form to the right and someone will be in contact with you shortly! Make Martial Arts and Yoga the solution for your next Company event!
Serving London and Surrey areas.