Help Both Your Body And Spirit With Teen Yoga At Martial Arts And Yoga!
Here at Martial Arts and Yoga, we've developed a Teen Yoga class so that you can be surrounded by your peers. Discover how our emphasis on feel good yoga can be the perfect way to learn how simple movements paired with breathing enhances a positive mood today!
Fill out the short form on your screen to learn more!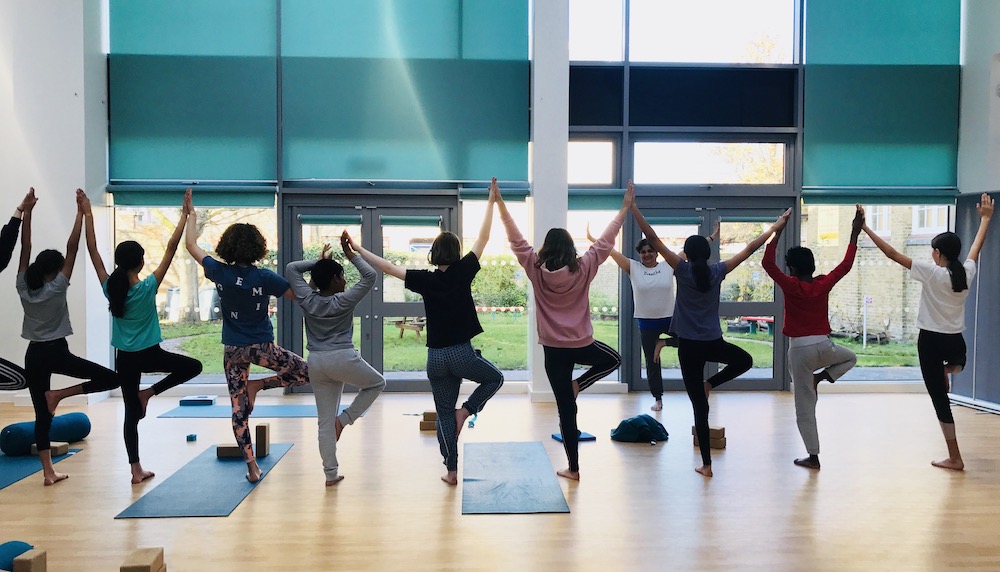 Yoga That Makes You Feel Good And Make Good Connections Too
Our Teen Yoga classes are full of fun sequences to develop strength, flexibility, and stamina in a supportive and friendly atmosphere. Everyone aged 12-16 is welcome and the classes are suitable for beginners as well as those who have previously done yoga.
With our Teen Yoga classes in Earlsfield, you'll find:
Camaraderie with your peers in a learning environment
New techniques you might not have tried before
Increased focus and meditation
Safe and clean facilities to practice
5 Reasons Every Teen Should Take Up Yoga
Teenagers are increasingly facing more pressure at school, within their communities, from social media, and to fit in with friends. Here at Martial Arts and Yoga, we use our Teen Yoga classes to help teenagers with tools to help them meet challenges and grow into resilient and compassionate adults.
Here are 5 ways in which yoga helps teenagers:
Breathing Space
By focussing on the breath and matching breath and movement, yoga teaches young people one of the top tools to achieve calmness and reduce stress. Yoga also gives young people the space, time and quiet they need to process the changes and challenges they meet.
Positive Body Image
Yoga teaches young people to view their own bodies compassionately rather than comparing themselves to peers or unattainable ideals. Yoga also helps to boost immunity, lower stress and balance hormones and is a great way to promote physical activity.
Greater Connection
Yoga helps teens make better choices, to act thoughtfully and develop independence whilst building a sense of connection with friends and family.
Better Focus and Enhanced Learning Capacity
Yoga helps to lower stress. Studies have shown that when stressed the part of the brain involved in learning is less effective. By lowering stress, increasing relaxed states, helping better quality sleep, yoga supports young people to learn more effectively.
Coping with Change and Challenge
Rather than blame themselves for things that are not within their control, yoga teaches self-control, composure and calmness when faced with challenge. The result is resilient young adults.
Come Enjoy A New Experience With Teen Yoga
We understand that teens have to face difficulties that are new and daunting. Here at Martial Arts and Yoga, we're making it so you don't have to face those experiences alone. Sign up for our Teen Yoga classes to be a part of a new, exciting community that is changing the way teens are feeling about themselves all over Earlsfield.
Fill out the short form on your screen to learn more today!